Find the right LDT for your project
DCS has developed a range of devices that support the camera or production requirements for capturing accurate lens data. From digital to film to virtual production – explore our products below.
Compatability with all Cameras and Lenses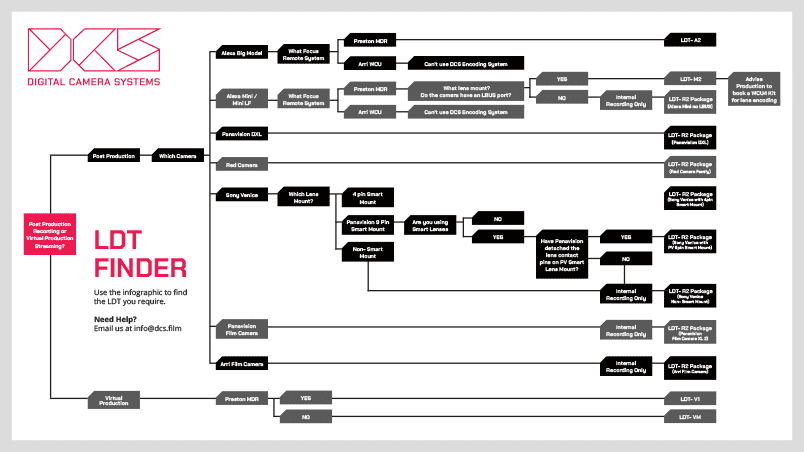 Find the right LDT for your project
The right LDT for your project is a few simple form clicks away.
Introducing the LDT-F1, a revolutionary product for film cameras that brings powerful tools from the world of digital filmmaking.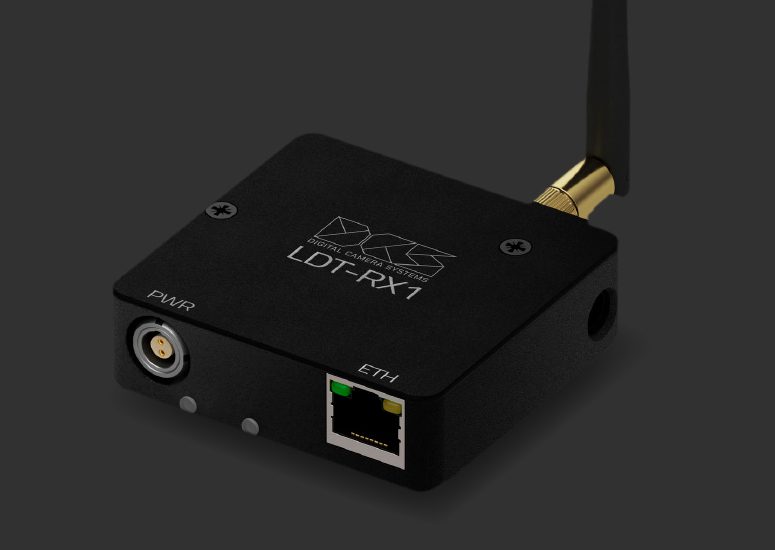 The LDT-RX1 is a wireless receiver unit that is designed to pass data from the wireless LDT range and stream that directly into compatible media players.

The versatile LDT-R2 works with a range of cameras such as Red Family, Panavision DXL, Sony Venice and Film Cameras.
The LDT-A2 uses the CLM ports on the side of the Alexa XT/LF or 65 to inject lens data into the arriraw camera files.
The LDT-M2 uses the lbus connector on the lens mount of the alexa mini to inject data into the camera. The LDT-M2 can also translate data from the LDT-E1 to any of the lens axis.
DCS' own lens encoder can be used in conjunction with a lens control system to track one axis of manual movement.
DCS' 2nd Gen lens encoder can be connected together to collect all 3 axis of lens data. Recommended for when no smart lens or lens control systems are being used.
Find out how DCS can help you today >